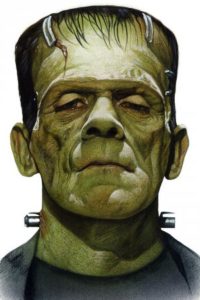 ECC will again hold its annual Monster Tag Sale Fundraiser.  This year we will have the Tag Sale on Saturday, May 13th from 9 am to 2 pm and Sunday, May 14th from 11 am to 2 pm.  This is the church's second largest fundraiser!
In order for this project to continue its success, we need our friends and members to bring items to be sold at the tag sale.  Anyone may donate items, so please get the word out to relatives, friends and neighbors.  Be aware that we do not take large furniture, TVs, tires, paint, computers, or lawn mowers.  Also, take time to make sure the items are clean.
In addition to items for sale, we need volunteers to sort and tag items.  We are currently sorting and tagging on Tuesday evenings 6-8 pm, Friday mornings 9-11 am, and Saturday mornings from 10-11:30 am.
In the week leading up to the sale, tagging will be done from 6–8 pm May 8th through May 12th.  If you are able to help us on even just one evening, it would be greatly appreciated.
Other assistance will be needed to set up tables and many items in the morning on May 13th from 6–8 am.  We also need people to work the tag sale, food table, and clean-up.  Aside from sale item donations, it would be greatly appreciated if people could donate food items that we sell at the Monster Tag Sale Food Tent.
A list of items as well as a sign-up sheet is available below.
If you have any questions, please contact Janet or Mike Z. (527-7602), Judy C. (527-5432) or the church office.  Thank you!
We need your help! Please support our Monster Tag Sale fundraiser!